As a business owner, publishing blog posts is one of many ways you can improve your website's visibility, so you may want to know how to hire a writer for your blog. It takes skill and expertise to create high-quality content that will actually improve your site's search engine optimization (SEO). When you hire a blog writer, they can help you develop a content strategy tailored to your business's goals. And more importantly, they bring a fresh perspective to your blog writing.
In our handy guide below, you'll learn why it's important to hire content writers, how they can make a difference in your marketing strategy, as well as five factors you should look for in a blog writer for hire. Keep reading to learn more!
Why Hire a Blog Writer?
Writing engaging and informative content is hard work. It requires a lot of research, editing, and a certain level of creativity to keep your readers interested.
Your blog is a direct reflection of your brand. And if your content is poorly written, riddled with errors, or simply uninteresting, your audience will lose interest quickly. That's why you should consider hiring a blog writer to take care of this essential part of your online presence.
Benefits of Hiring a Blog Writer
Content writers use their skills and expertise to craft top-quality content that resonates with your target audience. They'll highlight the benefits of your product or service, and they'll do it in a way that boosts your SEO strategy. Here are some of the main benefits when you hire a writer for blog:

You'll have someone who can help you create consistent, high-quality blog posts.

SEO blog posts lead to increased traffic to your site through improved search engine rankings and higher engagement rates from your audience.

By outsourcing your blog writing, you can focus on other aspects of your business.

You'll have a steady stream of well-written content to build your brand's online presence.

A content writer will take care of developing and implementing an effective content strategy.



These are just some of the key advantages of a blog writer for hire. If you're interested in learning more but don't know where to get started, the following sections will be useful to you.
What to Look For When Hiring Blog Writers
1. Consistent, High-Quality Content
A reliable blogger can consistently deliver quality content, helping you establish a brand voice and connect with your audience. A great writer will possess the skills necessary for proofreading and editing, ensuring the content is free from errors while presenting your business in the best possible light.
2. Industry Knowledge
Look for a blog writer who possesses subject matter expertise in your industry. This expertise will allow the writer to create blog content that's well-written, informative, and relevant to your target audience.
Google wants to see that your blog content displays industry experience, knowledge, and expertise. With a blog writer who knows your industry in and out, you are more likely to meet the signals that Google is looking for to tell industry experts apart.
3. Passion and Conviction
Find a blog writer for hire who is passionate about great content writing. A great writer puts in the time and effort to create blogs that engage the target audience as well as educates and inspires them. With a deep passion for blog writing, a top-quality writer can help take your blog to new heights, leading to increased traffic, better brand awareness, and ultimately, more conversions.
4. Excellent Grammar Skills
When it comes to hiring a blog writer, the quality of their grammar skills should be a top priority. After all, when you're putting content out into the world, the last thing you want is for readers to be turned off by grammar mistakes. It's not just about technical correctness. In fact, it's also indicative of their ability to convey the right message.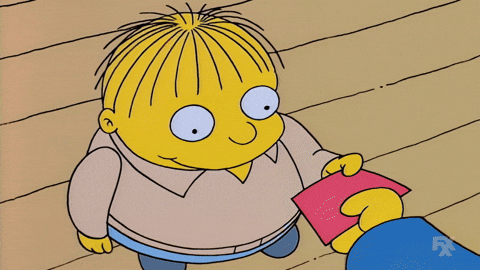 Find someone who has a deep understanding of how language works and can use it to create engaging, effective content. They should know how to use figurative language to make points more vivid and memorable. And they should be able to use punctuation to add emphasis or create a sense of flow.

5. Experience with SEO
You'll want to hire a writer who is familiar with SEO best practices and content marketing. A blog writer who is a skilled strategist can help improve your content marketing efforts. Look for a content writer who can craft engaging and creative blog posts that are also aligned with your overall SEO strategy. This can include integrating guest posts and creating a content calendar that supports your business goals.
SEO content writers like the team at Mighty Scribes also leverage content optimizer software to improve the ranking potential of blog posts. This can mean more total keyword rankings that your blogs rank for and also featured snippets in the SERPs like People Also Ask.
So, whether you're looking for a blog writer for hire for your small business or enterprise, you'll want to consider these important factors in your search. Remember, hiring a skilled writer will help you to establish credibility, connect with your audience, and create valuable content that can drive your business forward.
Where Can I Find Blog Writers for Hire
So, are you ready to find an expert writer to take your content to the next level? If you're on the hunt for talented blog writers to hire, the internet makes it easy to connect with skilled professionals from all corners of the globe. Simply by going online, you can review writer portfolios, assess their writing style and level of expertise, and chat with marketing agencies to determine if a writer would be a good fit for your blog.
Luckily for you, Mighty Scribes is here to help! And we've made it a lot easier and done all the legwork for you. Check out some of the reasons why you should hire our expert writers for awesome content!
Mighty Scribes Blog Writers
The Mighty Scribes team is made up of over 50 creatives, journalists, academics, and marketing professionals. Our writers are employed by our agency, so you don't have to rely on filling out freelance paperwork or other types of documentation as a business owner. Because we're dedicated to content creation, we can guarantee that you'll find a blog writer for hire who can fit your ideal style of writing.
More importantly, we cater our writing process to your content needs. If you're looking to build up a more personable online presence, our writers are capable of taking on a more casual tone. Or if you're interested in boosting your search rankings, we have expert blog writers that can use the best search terms to improve your site's visibility. Our scribes work mighty hard to guarantee the best content for your business!
Final Thoughts
In conclusion, hiring a skilled writer for your blog is crucial to its success. The five key things to look for in a writer include the ability to write high-quality content, expertise in your blog's niche, experience with SEO, excellent grammar skills, and a creative and passionate mindset.
By considering these factors, you can ensure the writer you hire is capable of creating engaging content that resonates with your audience. Overall, investing in a blog writer for hire can make all the difference in achieving your content goals and driving traffic to your website. Check out our blog writing services here at Mighty Scribes to get started!